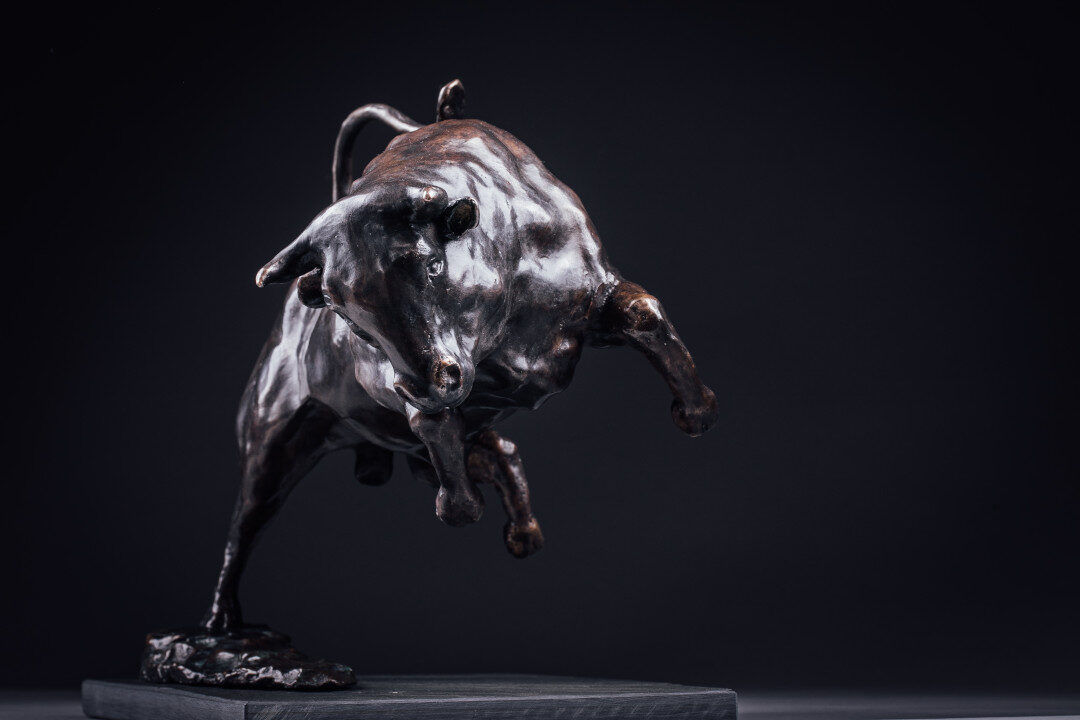 I'm so excited to announce that this piece won second place in this year's Wales Contemporary, an international competition developed by the Waterfront Gallery in association with the Welsh Government.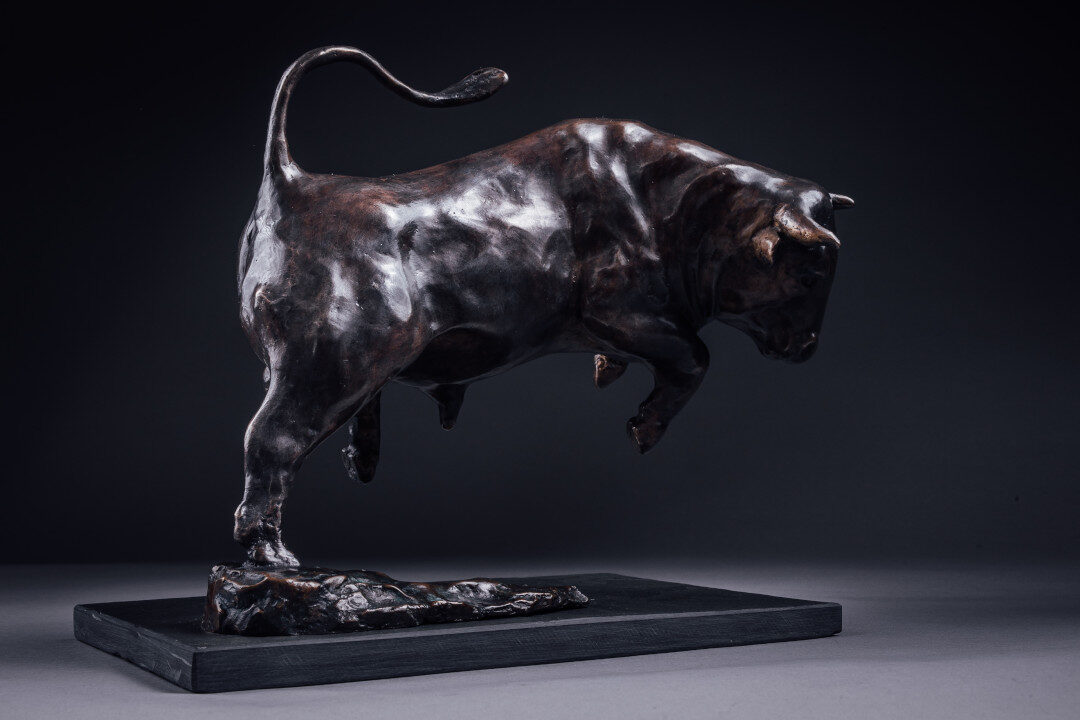 The piece is a celebration of the freedom and exhilaration of cattle as they're let out onto the grass in spring.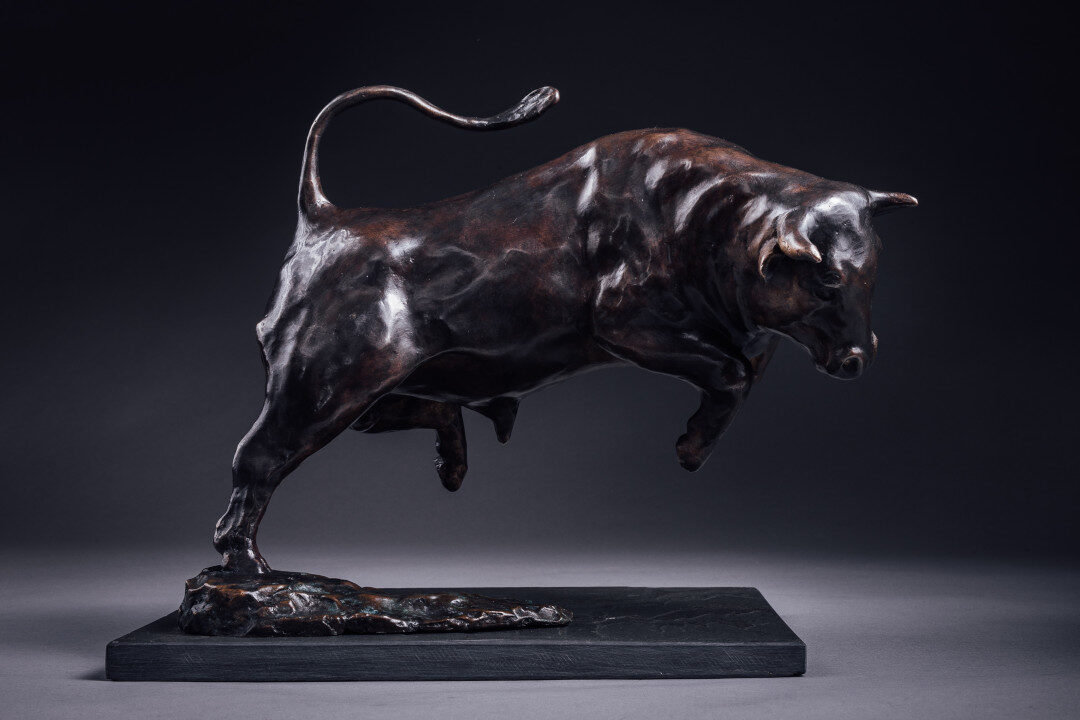 It's always such a delight to see the cattle – confined indoors all winter – let out onto the grass in spring. It's always arresting to see how agile they are in spite of their size, and to witness their joyous exhilaration and sense of freedom. The piece is called "Out to Spring Grass" and is cast in bronze. You can find more pics here.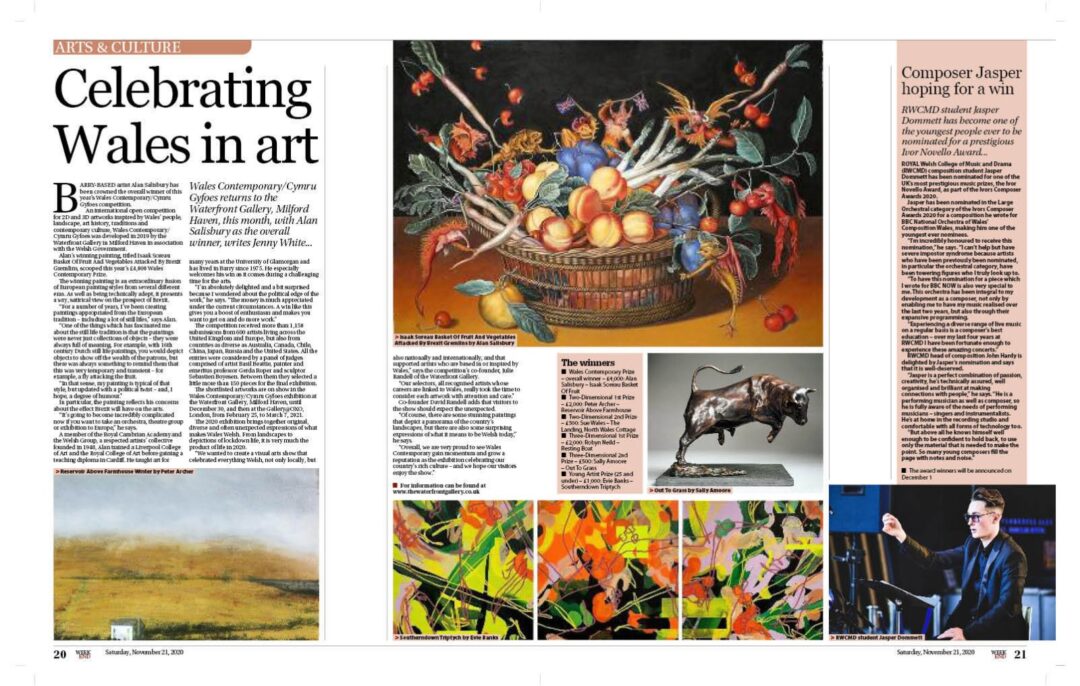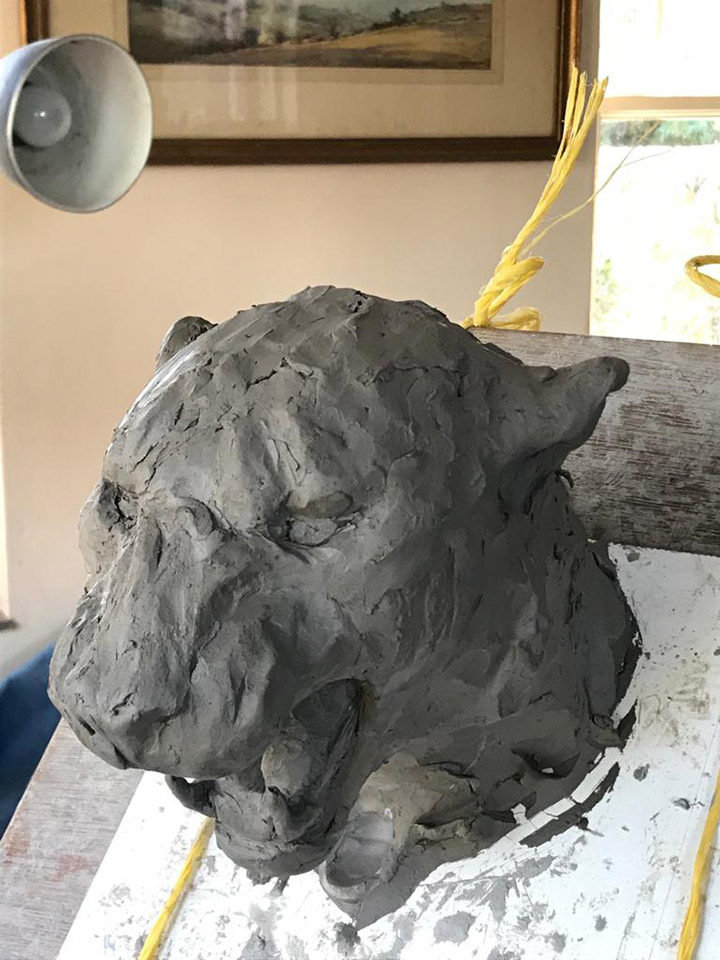 A challenging new commission: replacing a 'weathered' man-eating stuffed tiger head with a bronze version. It will be life size and seen from different levels in the entrance hall of a beautiful Welsh castle. So people will see it from below, looking into its fearsome mouth and they'll meet the tiger eye to eye before descending the steps into the entrance hall, where it will be hung.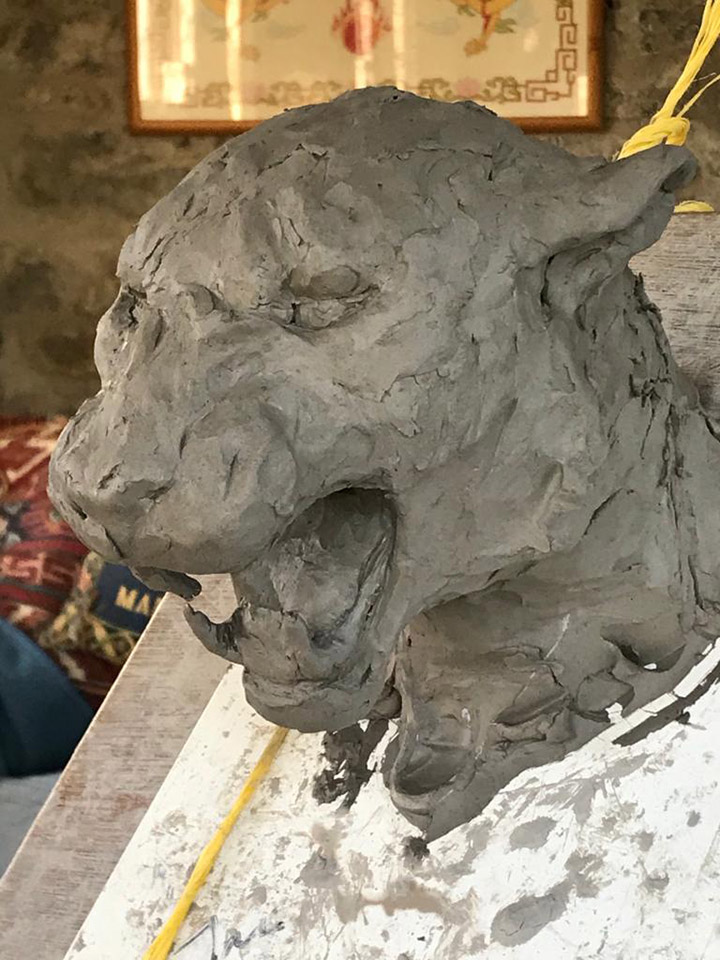 It will be the first thing you see when you enter the castle so really happy to have been given the chance to do this. The challenge is to make a tiger look like a tiger without the embellishment of its stripes.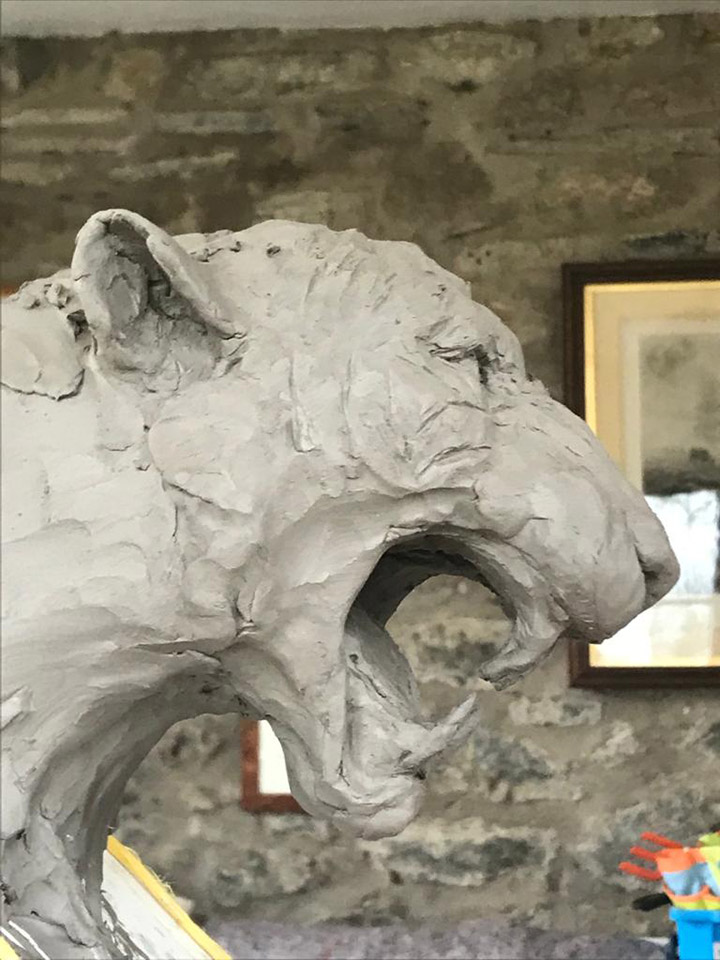 Somehow got to work out how to make stripes without the help of paint.  Looking forward to making it work.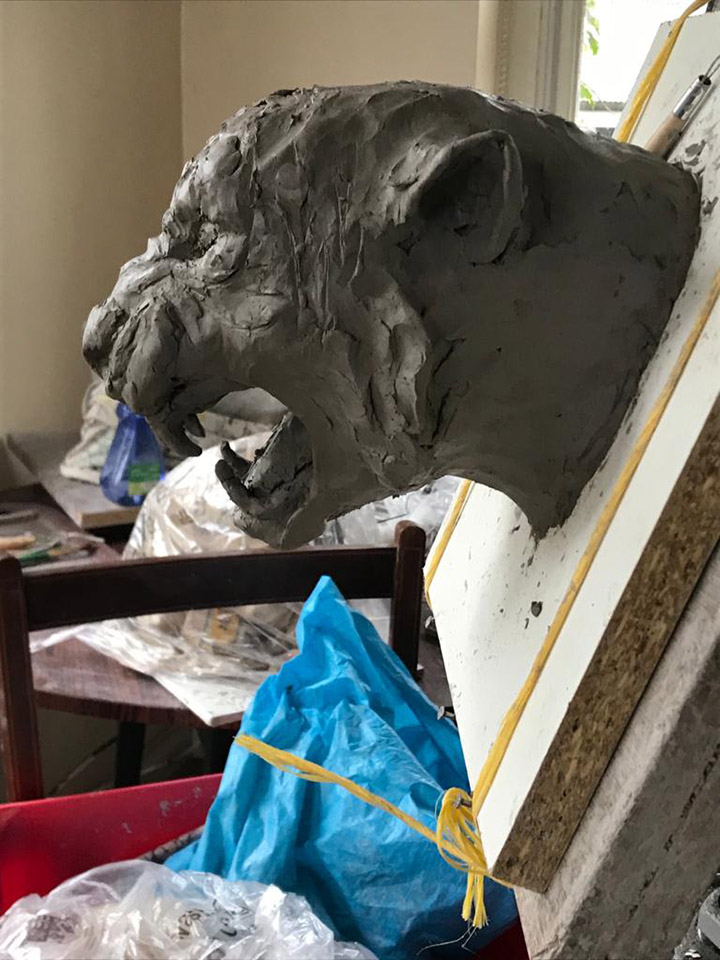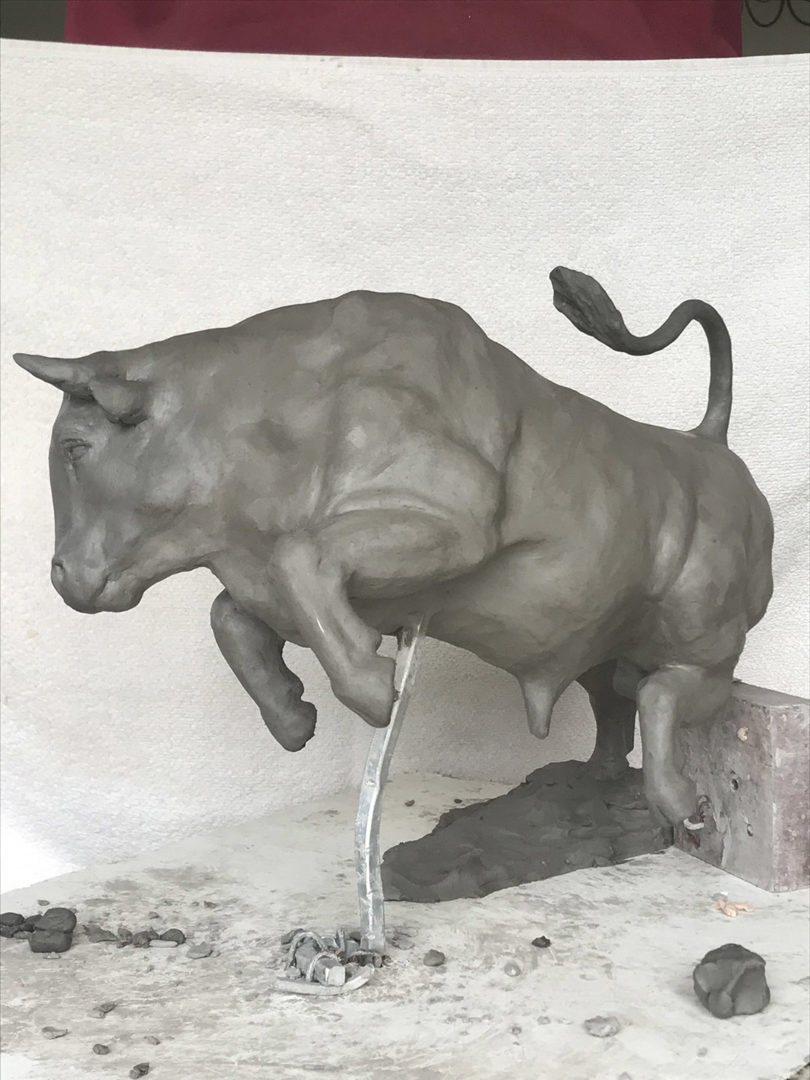 Sally is working on two new pieces for Wales Contemporary / Cymru Gyfoes, an international open competition developed by the Waterfront Gallery, where Sally is artist-in-residence. Wales Contemporary invites artists to submit work that is 'Inspired by Wales' – by its ancient history, its art history, its heritage, its landscape (rural, urban or political) and its contemporary culture.

The Waterfront Gallery

Wales Contemporary / Cymru Gyfoes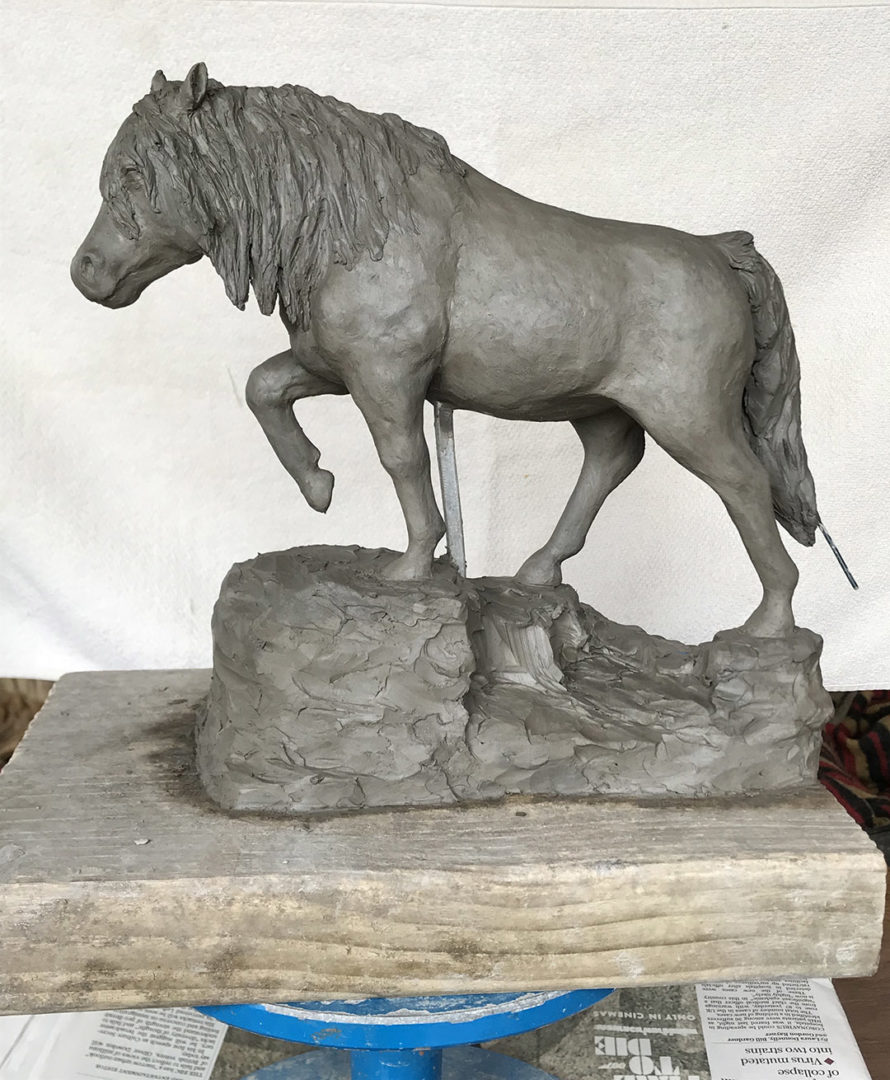 The first piece is of a wild Welsh mountain pony. The piece is an acknowledgement of the crucial role these ponies played in Wales' coal mining industry and a celebration of their return to the wild.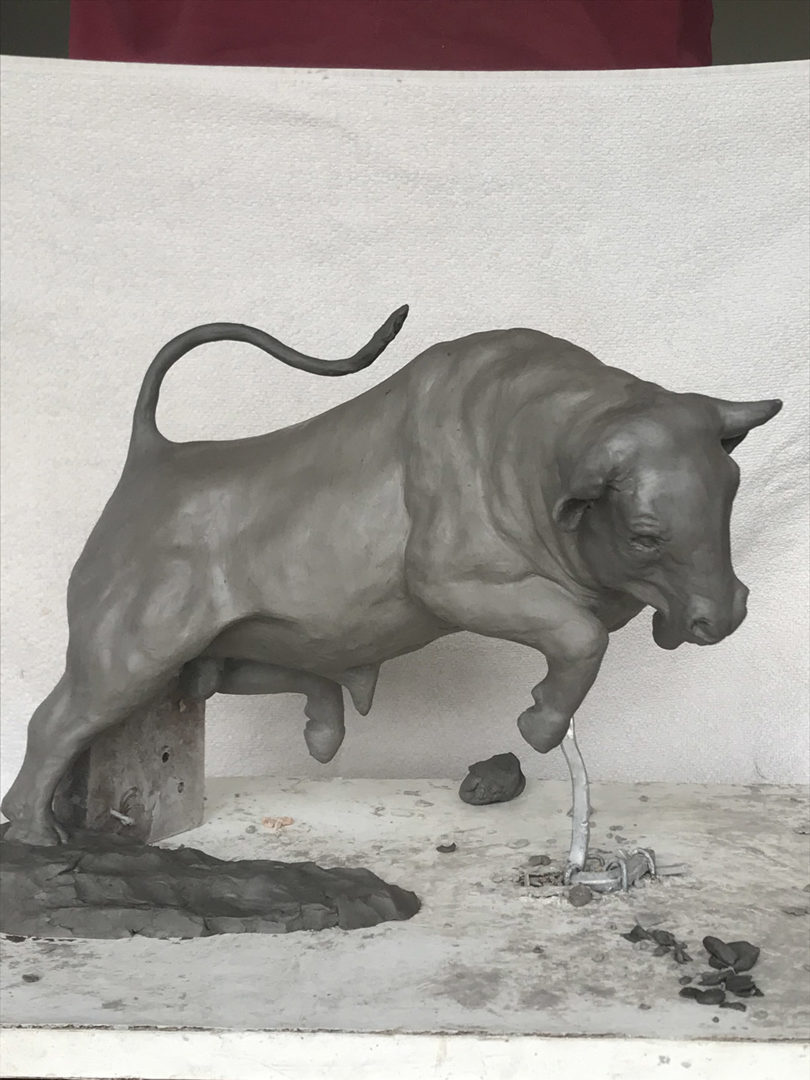 The second is of a young bull out on the spring grass. These animals have been played a vital role in Wales' agricultural sector, which has been a cornerstone of the country's economy.
Both will be off to the foundry soon.