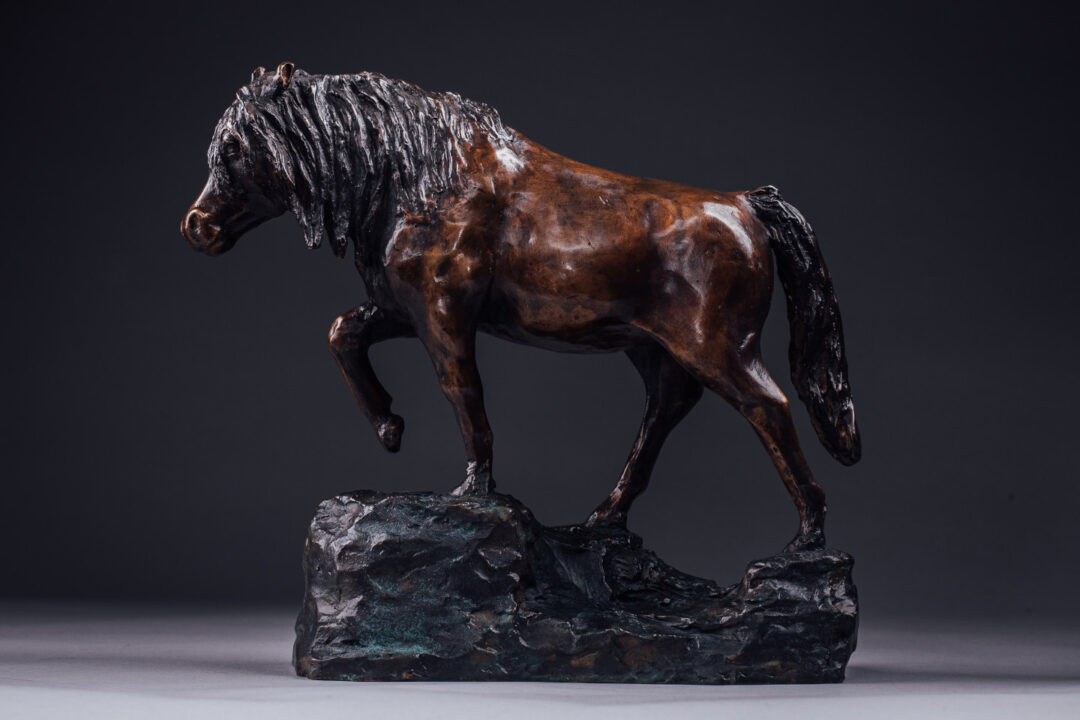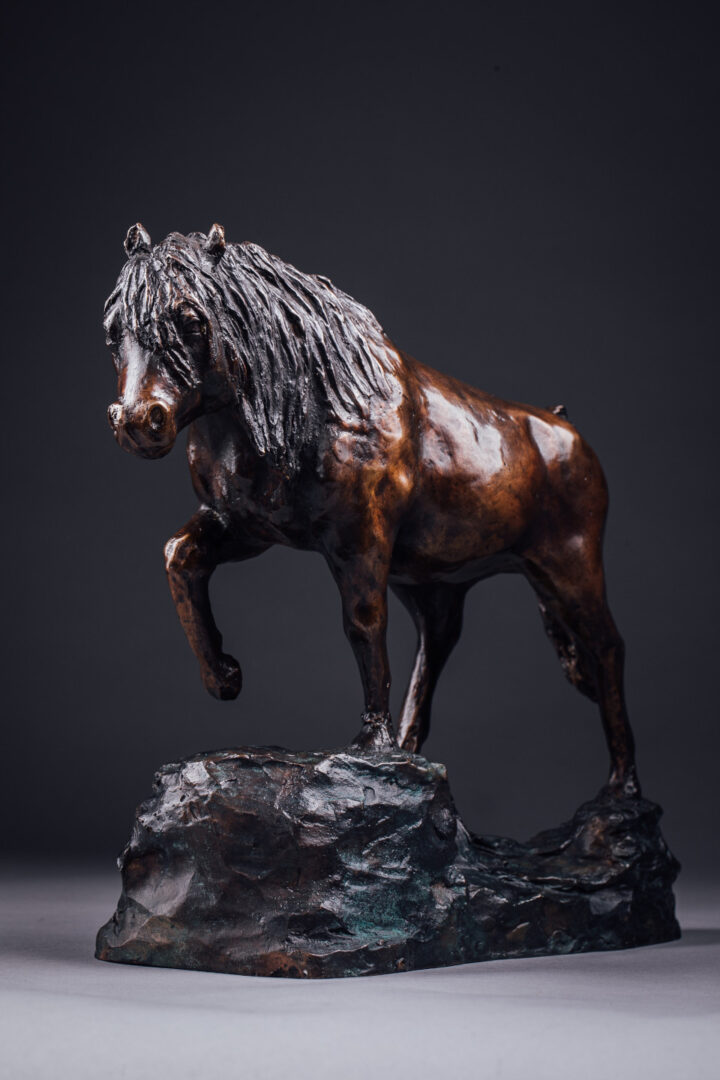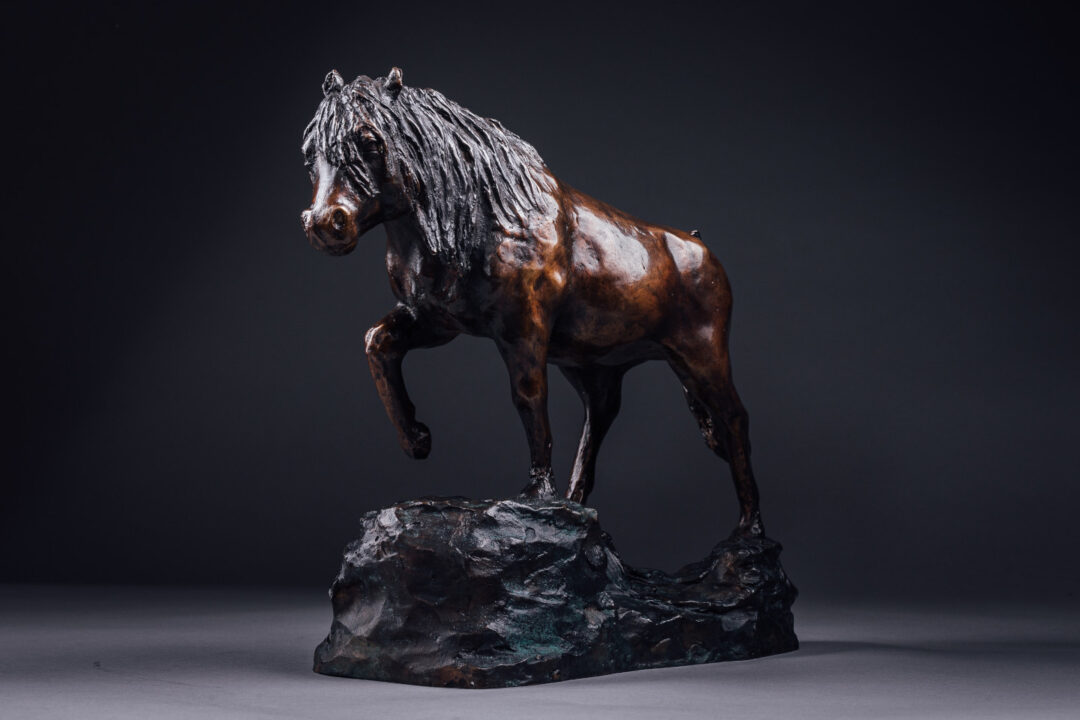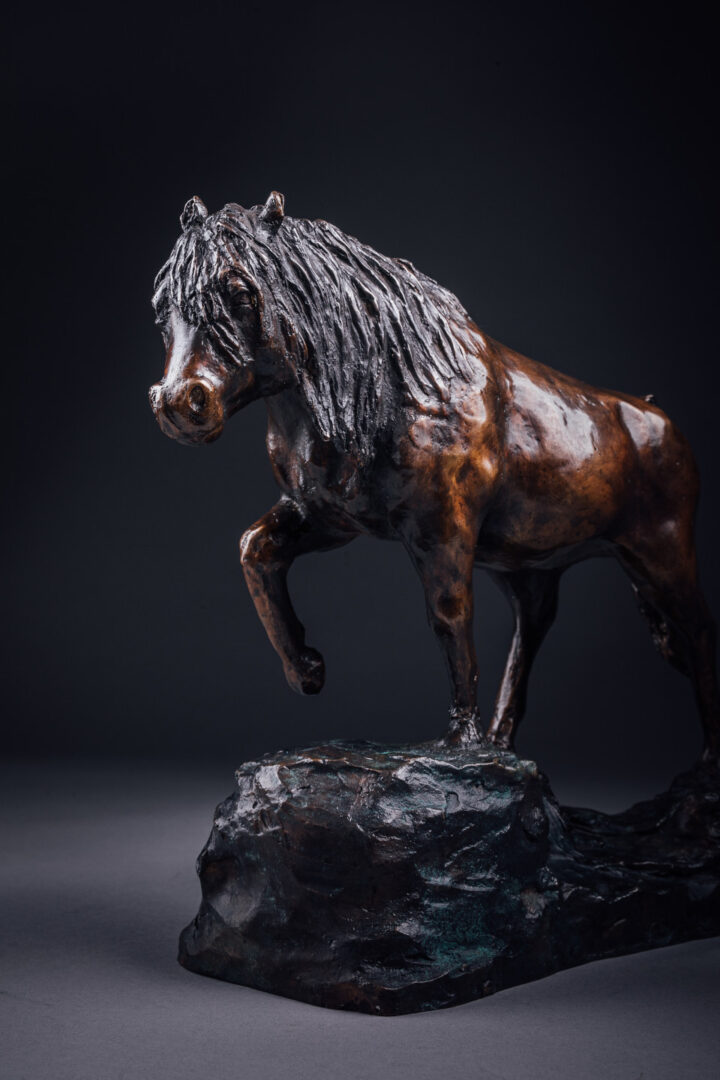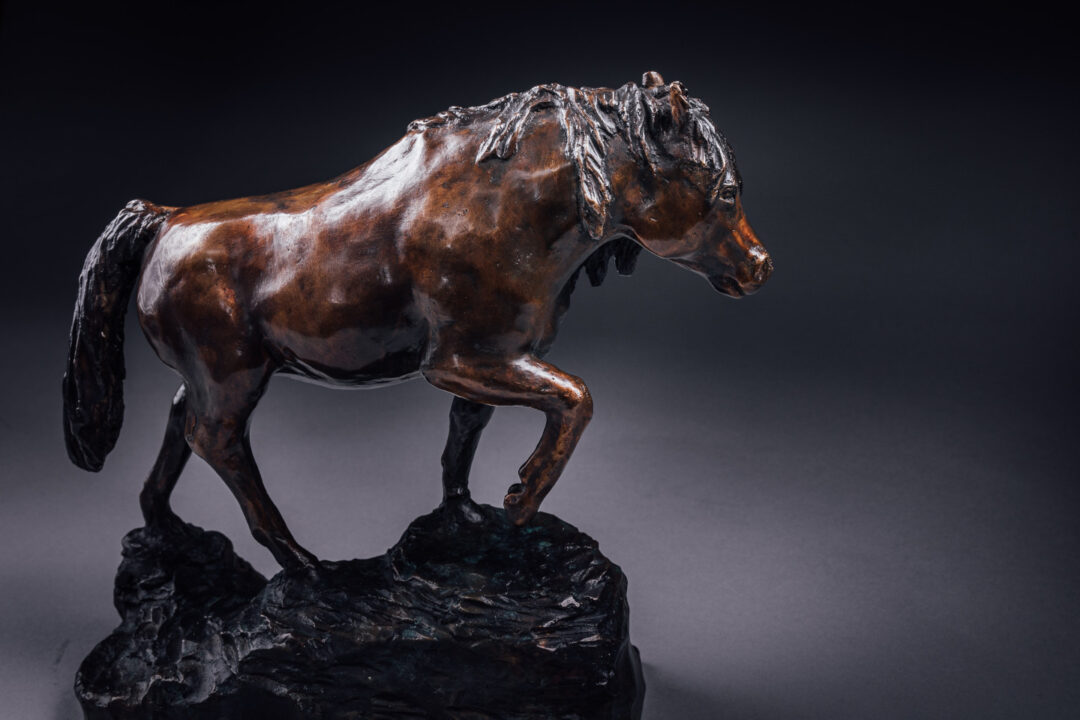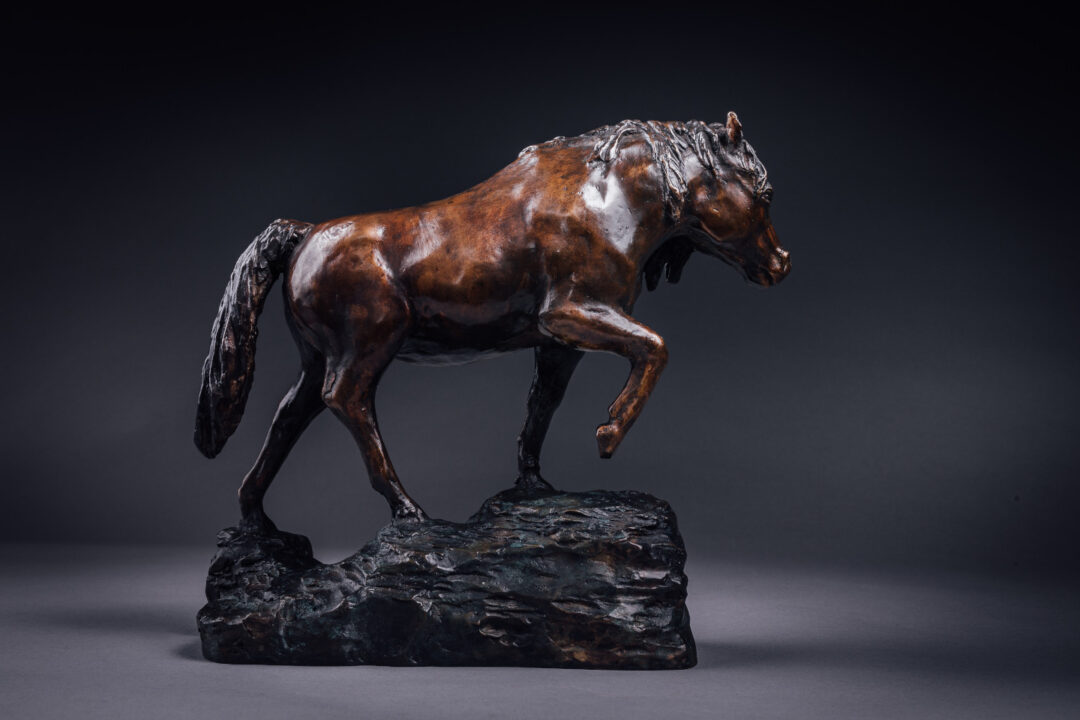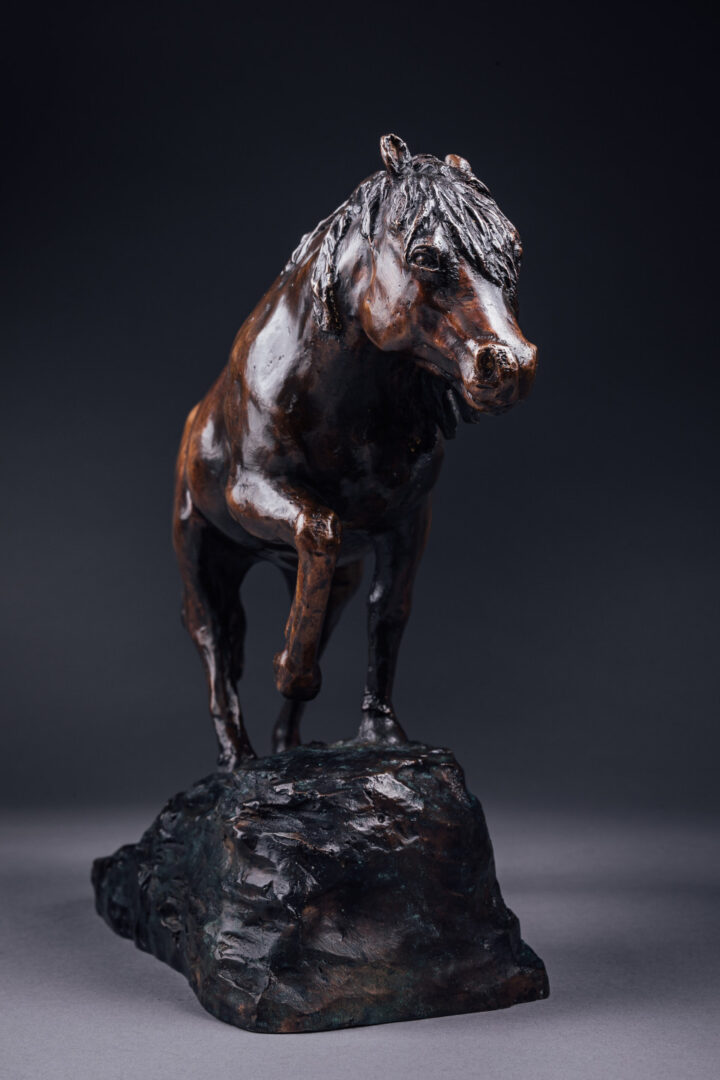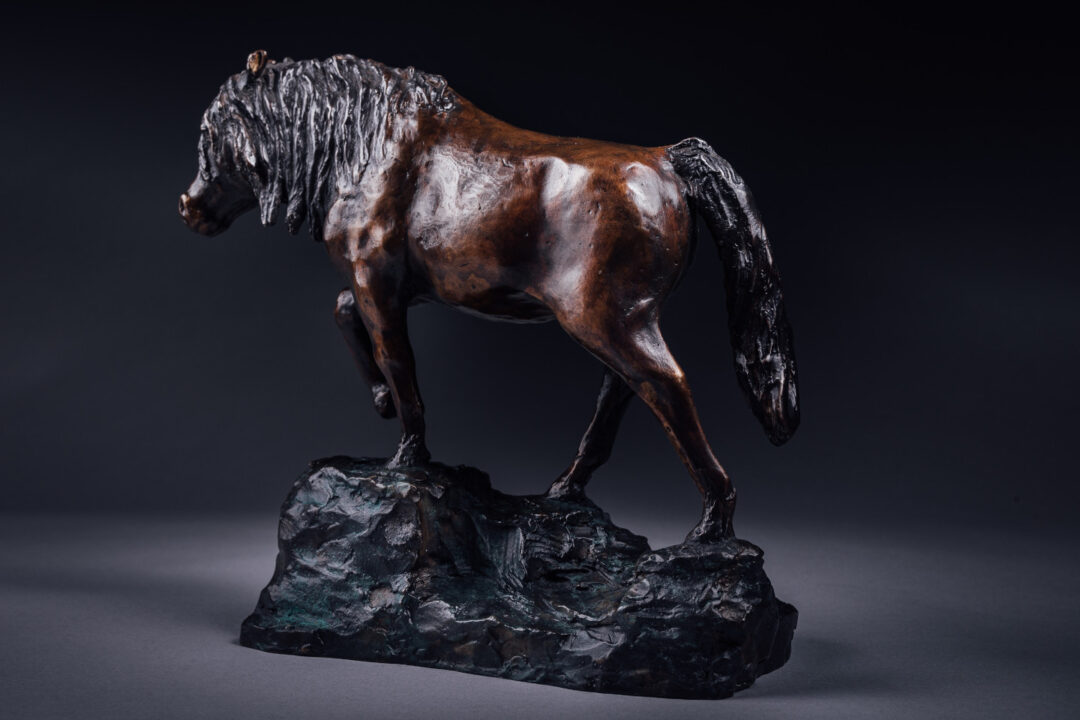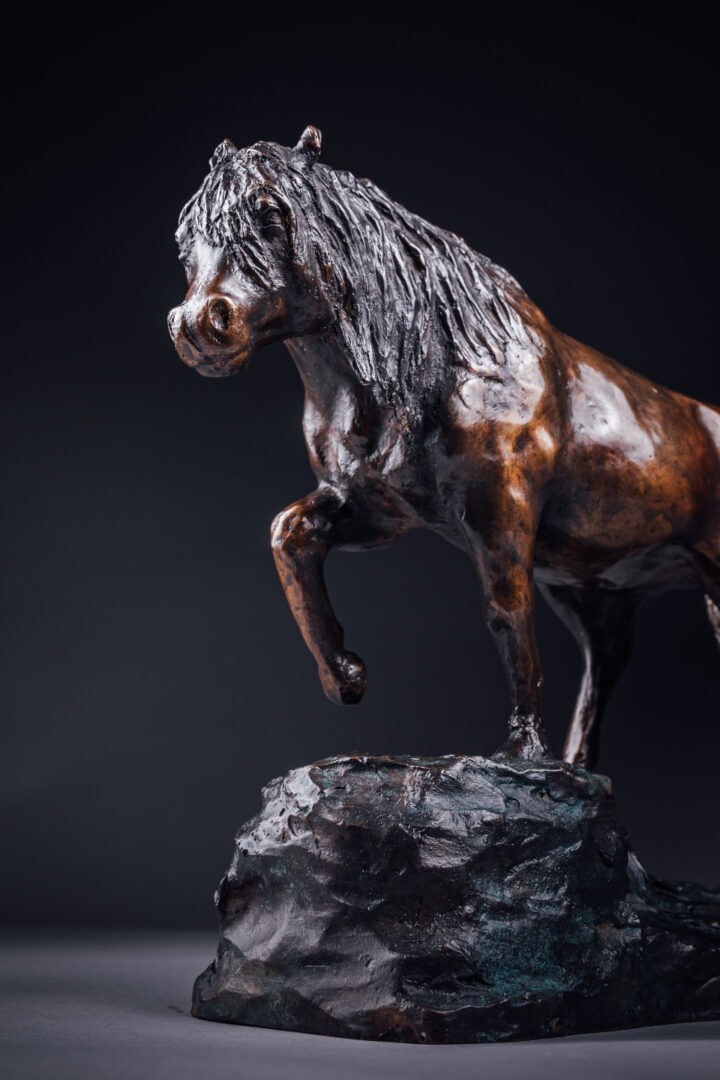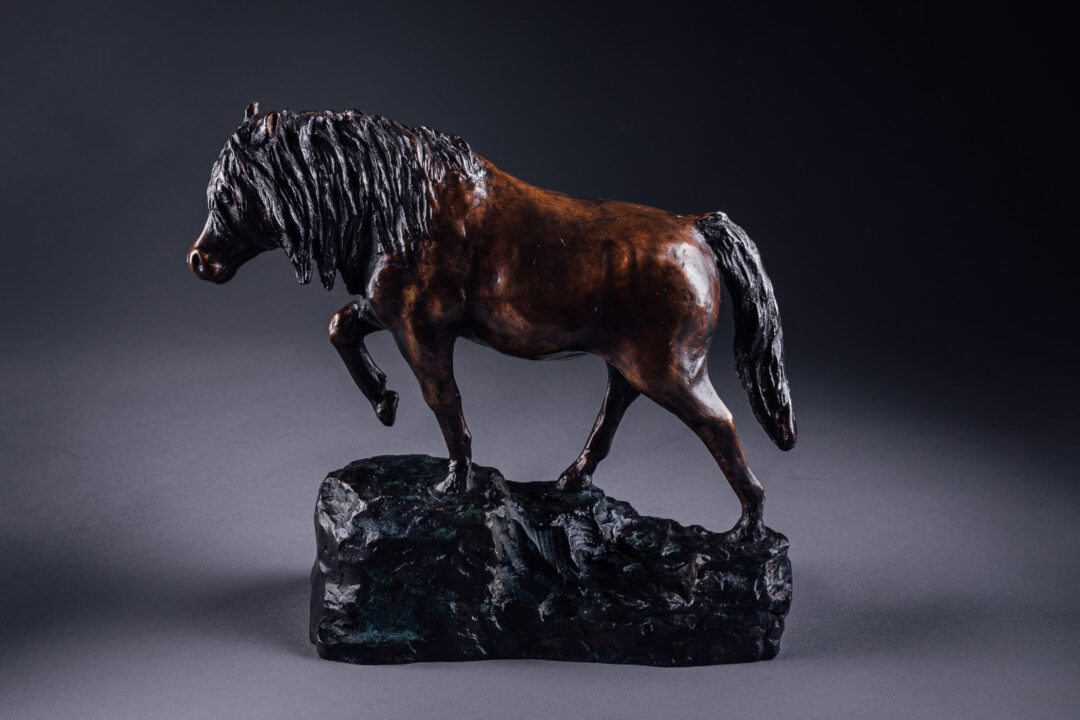 Welsh Mountain Pony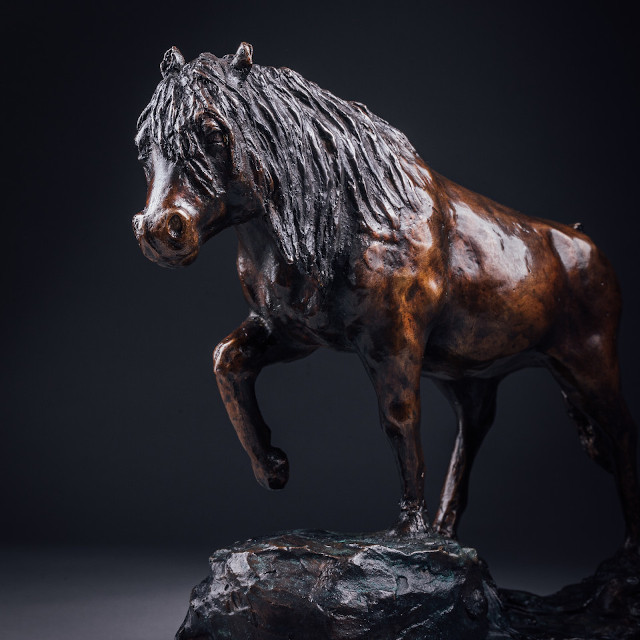 Material: Bronze
Dimensions: 9" × 9" x
Price: £2200
Limited Edition of
Year: 2020
Welsh Mountain Ponies were used in the coal pits for 200 years until the mid 20th century, enduring appalling working conditions. They were often kept underground for years. Nowadays, there are about 200 left in the wild. They live in the mountains of North Wales. Unfettered in their natural setting today, they still seem to carry within their DNA the thankless labour in service of the Welsh mining industry.
'Twould ring the bells of Heaven
The wildest peal for years,
If Parson lost his senses
And people came to theirs,
And he and they together
Knelt down with angry prayers
For tamed and shabby tigers
And dancing dogs and bears,
And wretched, blind, pit ponies,
And little hunted hares.
– Ralph H'Bells of Heaven' (1917)