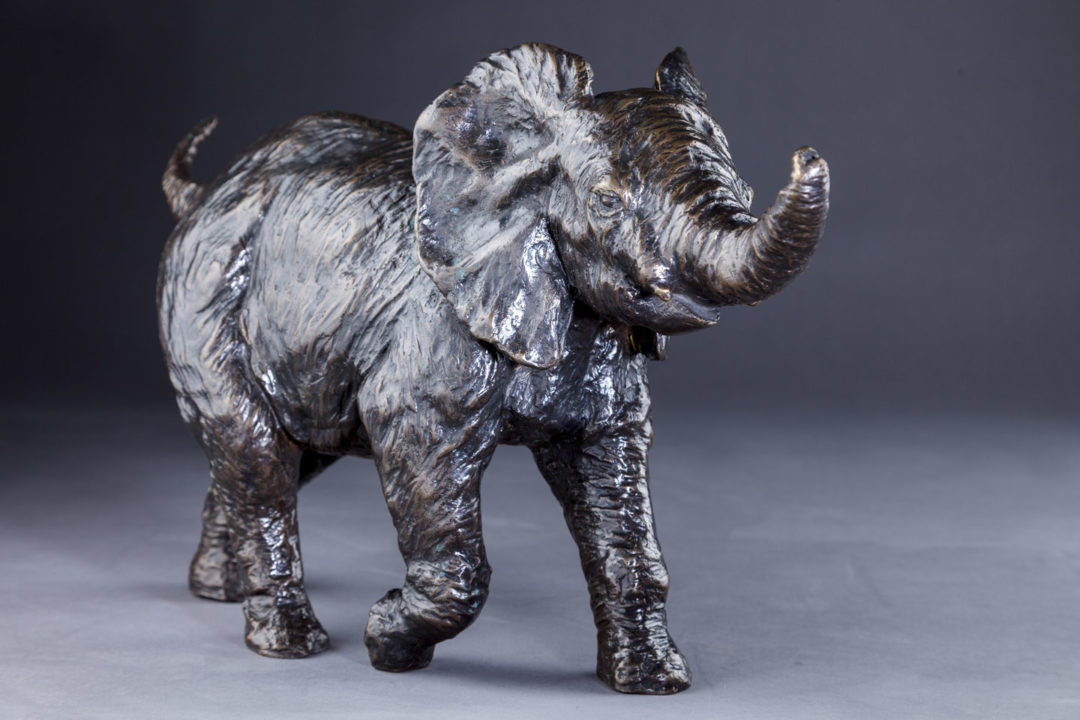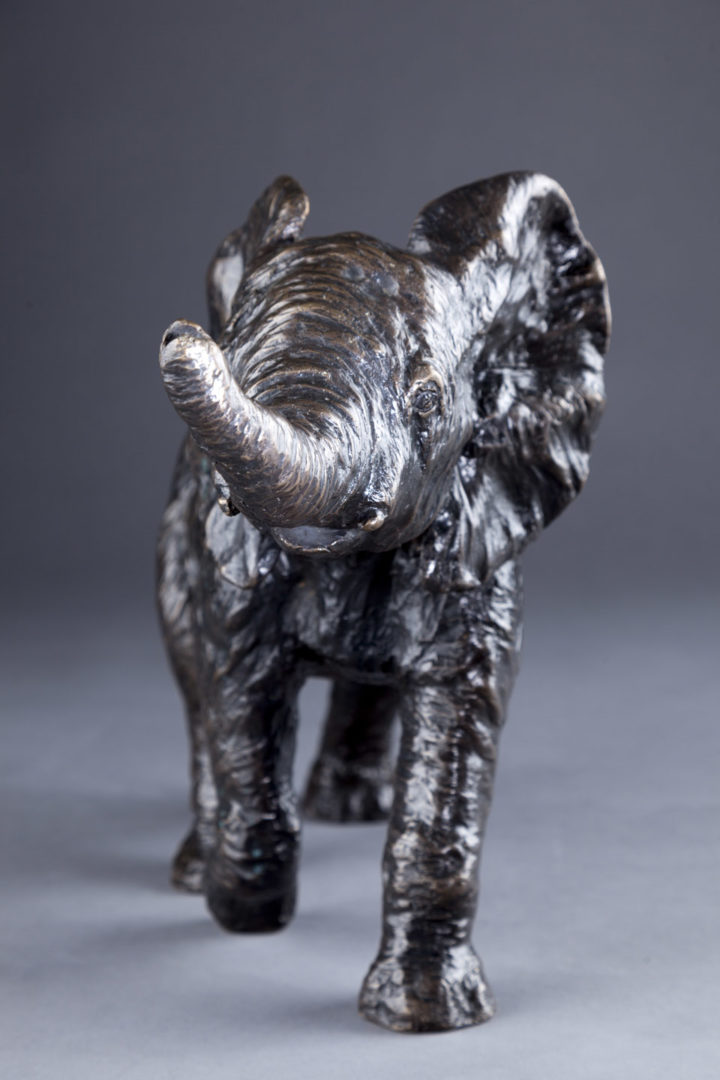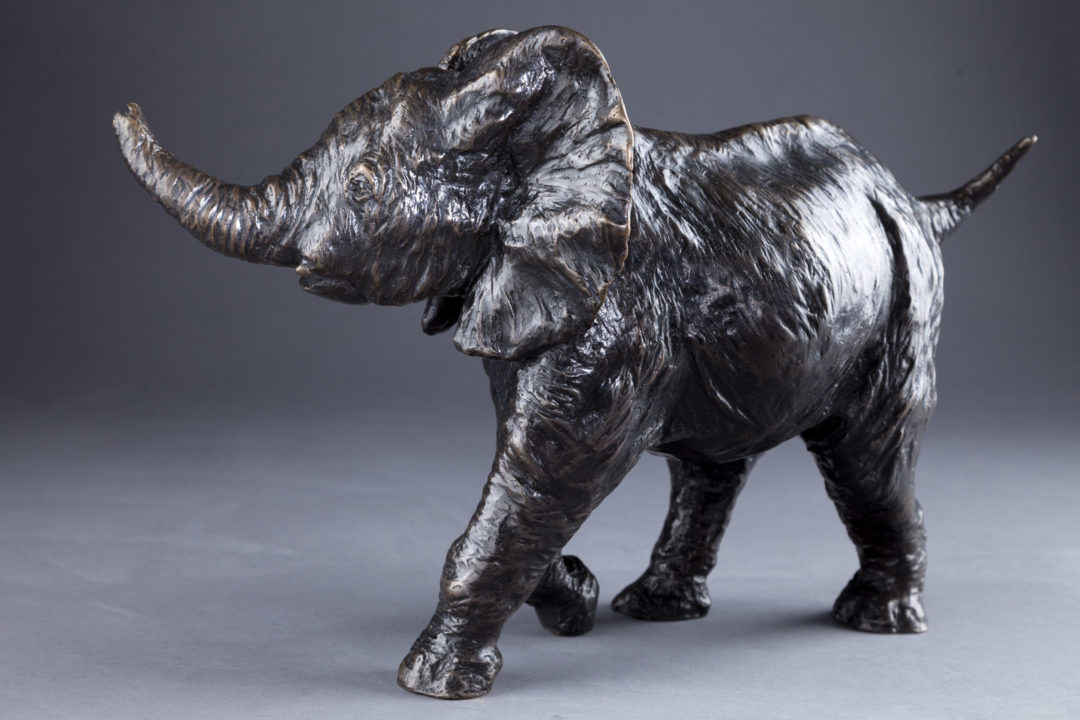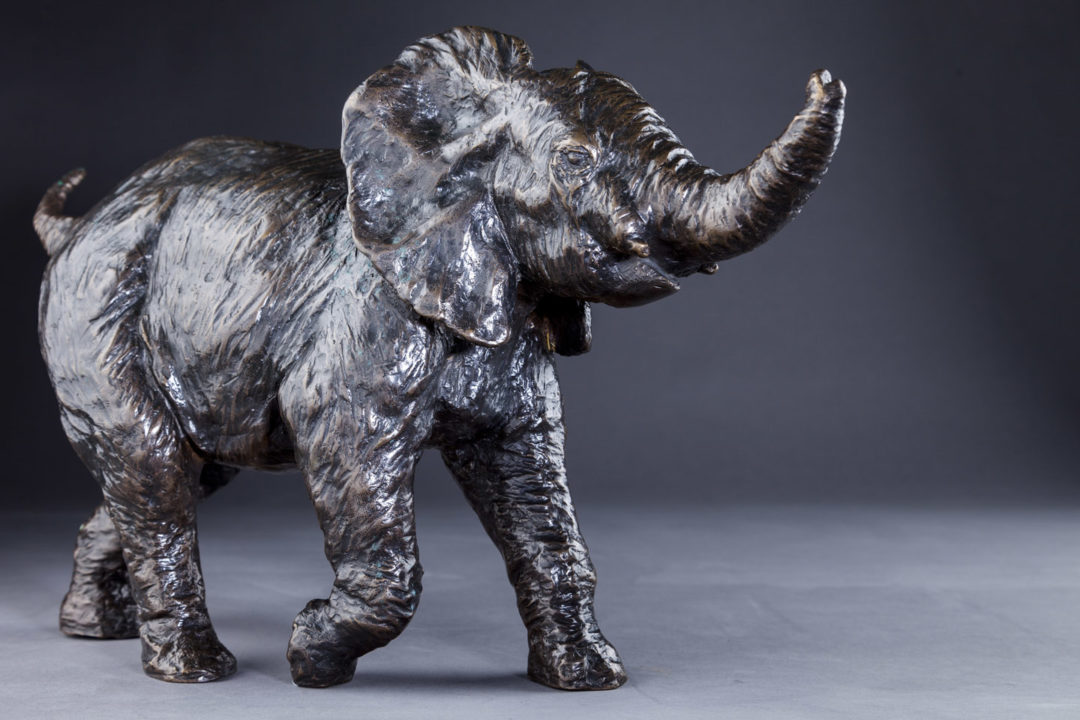 Elephant Calf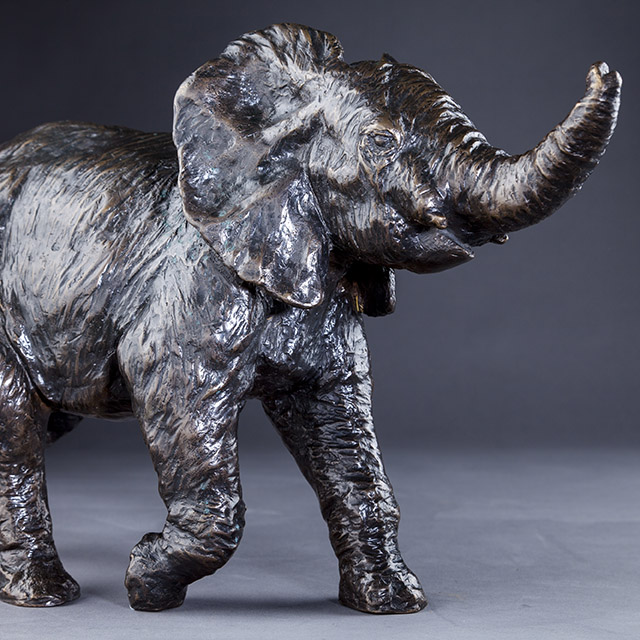 Material: Bronze
Dimensions: 11.5" × 17.5" x 7"
Price: £2400
Limited Edition of 8
Year: 2006
The Elephant is often regarded as one of the world's most intelligent and sociable animals. Widely believed to understand emotion Elephants understand basic communication and have been found to play with one another. In many cultures, elephants represent strength, power, wisdom, longevity, stamina, leadership, sociability, nurturance and loyalty.
Elephants are scattered throughout sub-Saharan Africa, South Asia, and Southeast Asia. Unforunately African elephants are listed as vulnerable by the International Union for Conservation of Nature (IUCN) while the Asian elephant is classed as endangered.